---
Keep Learning

During Prolonged Campus or Building Closures
FAQS: June 2020
The University System of Maryland advises a density reduction on all USM campuses, and enforcement of physical distancing in classrooms, residence halls, and dining halls. Efforts to de-densify at UMD include reducing the number of individuals who need to be physically present on the premises on any given day, starting with reducing the capacity of our residence and dining halls. Other strategies to de-densify campus include online instruction and some staff (and faculty) continuing to work from home.
The plans of the Safety and Health work-group, co-led by Dean Boris Lushniak of the School of Public Health and General Counsel Mike Poterala, informs the planning of all the work-groups. They include cleaning and disinfecting all buildings; environmental monitoring; protocols for testing, screening, and contact tracing; and abiding by CDC guidelines on physical distancing, face-coverings, and frequent hand washing
Learning and teaching this fall semester will involve a mix of in-person, online, and blended education. However, students should expect that many of their classes will be virtual in the fall term.
On-campus instruction will be limited overall for the fall semester. For classes that offer the option to attend in person, classroom capacity has to be reduced in order to allow for the requisite physical distancing.
Yes. We are working to provide students with the option of taking classes exclusively online, if they so choose.
The re-opening of campus this fall is subject to changing conditions and must be in compliance with federal, state, county, and USM guidance. Our community's health and well-being are our top priority, so as long as the pandemic continues, there will likely be some restrictions.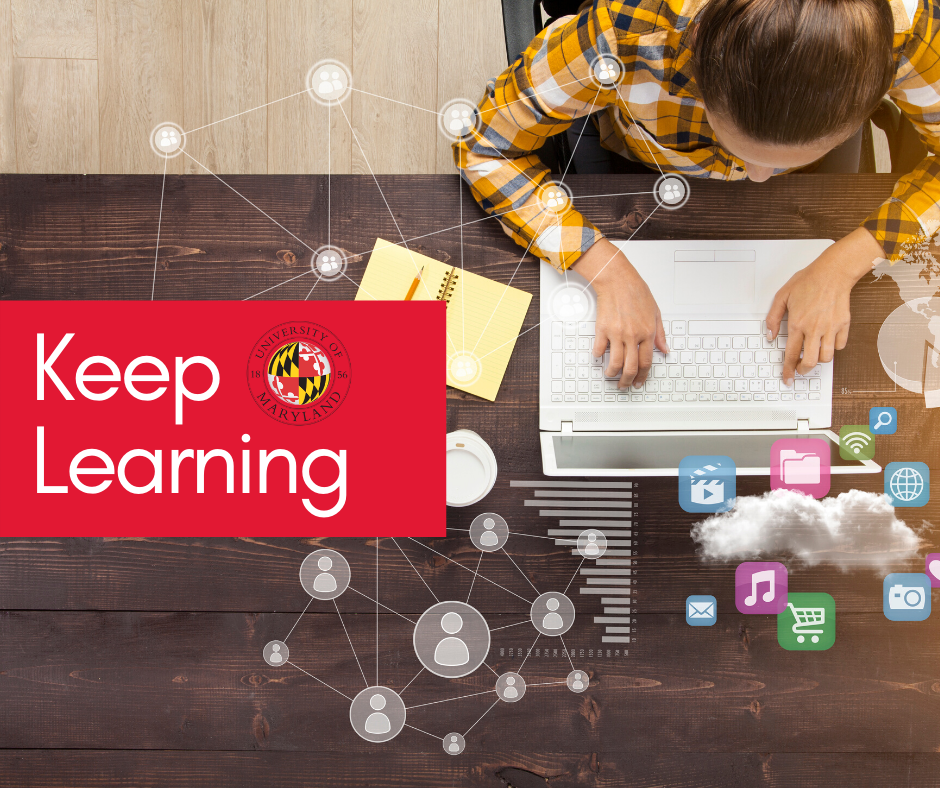 Seven work-groups – Safety and Health; Education; Research; Student Life; Human Resources; Fiscal Planning; and Intercollegiate Athletics – have been planning a phased reopening of on-campus activities this fall. We will provide additional details from all the aforementioned work-groups no later than June 15, 2020.
---
Learning Tools
From virtual office hours to online programming, what's new?
Keep Connected
Additional resources for health and wellness.

Tips for Success
Learn how to make the most of online learning.
---
Please note:
As UMD turns to an online environment for 2020, campus policies apply. See the Course Related Policies. Misconduct in violation of these policies may result in discipline regardless of whether it occurs online or in person. Please ask for support when you need it. Report breaches of conduct when you see them.