---
Keep Learning
FAQS: Fall 2020
Classes began on Aug. 31, as scheduled. The semester will run its full length, with classes ending on Dec. 14. The final exam period will be as scheduled from Dec. 16-22. Thanksgiving break will be held as scheduled. We do not expect to change the time between classes or the standard daily start and stop times for classes.
We hope to finish the semester without disruption. However, anticipating a possible resurgence of the pandemic in the late fall, we are directing faculty members teaching in-person to be prepared to move classes entirely to online instruction, should that become necessary. If that happens, final exams will be conducted remotely, and students will not be expected to return to campus after Thanksgiving, though if health conditions permit, residence halls are expected to remain open for resident students who have extenuating circumstances and need emergency housing.
Courses are being delivered three ways (the delivery method for each section of a course is indicated in the Schedule of Classes and Testudo's Student Schedule):

Face-to-face: The class meets together, physically on campus, for all class meetings.


Blended/hybrid learning: The class meets both in person and online.

Most blended courses physically gather in a classroom on some days and online on other days, as noted on the Schedule of Classes.

In a few blended courses, the class will be divided into smaller groups that alternate between face-to-face and online participation, such that on any given day, one group participates face to face while the other simultaneously participates online. In such cases, your instructor determines when each group will meet and how. These courses are indicated by the following note in the Schedule of Classes: "Alternating face-to-face/online class meeting. Please see instructor for details."


Online: The class meets online in one of three ways: synchronously, asynchronously or a combination of both. This is indicated with the following text on your Student Schedule: "This section is online."

Synchronous: instructor meets with all students at a specified day and time, which will be reflected on your schedule and also in the Schedule of Classes.

Asynchronous: instructor provides content for students to review on their own, which will be reflected as "TBA" on your student schedule and on the Schedule of Classes.


Combination: includes synchronous and asynchronous instruction.
The university will use in-person and remote course options to maximize flexibility and equity of access and to accommodate the needs of students and faculty who may not be able to return to campus because of risks associated with COVID-19. Given that fall registration is still ongoing, students who wish to take courses remotely can seek to build a schedule exclusively of online courses, as long as the courses of their interest are available.
If you are a new student (freshman or transfer) and decide to pause your education, we would encourage you to reapply for a future term of admission; visit the Undergraduate Admissions website to learn more about the reapplication process for admission.
If you have completed at least one Fall or Spring semester as an admitted student and decide to pause your education, we would encourage you to reenroll for a future term; visit the Student Success Office website to learn more about the reenrollment process.
Refund amounts are based on the timing and method in which you withdraw. Review the Fall 2020 academic deadlines and refund schedule here.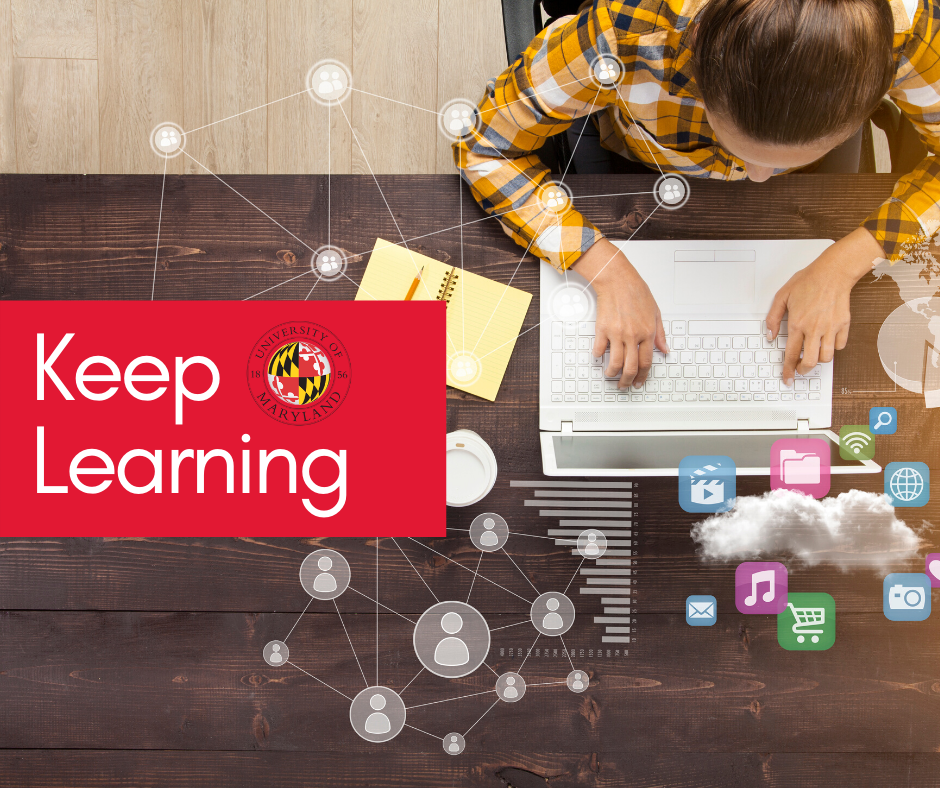 ---
Learning Tools
From virtual office hours to online programming, what's new?
Keep Connected
Additional resources for health and wellness.

Tips for Success
Learn how to make the most of online learning.
---
Please note:
As UMD expands its online environment for 2020, campus policies apply. See the Course Related Policies. Misconduct in violation of these policies may result in discipline regardless of whether it occurs online or in person. Please ask for support when you need it. Report breaches of conduct when you see them.